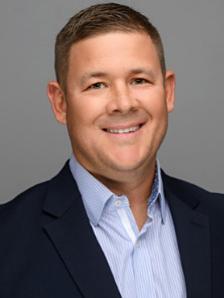 Jacob Markley
Real Estate Professional
LIV Sotheby's International Realty
LIV Sotheby's International Realty
858 E Happy Canyon Road
Castle Pines, Colorado 80108
Jacob Markley is a seasoned real estate professional with a passion for helping people buy, sell, and invest in Colorado real estate. For nearly two decades he has advised buyers and sellers on how to navigate the real estate market. He implements a growth mindset and takes a consultative approach which allows his clients to make timely, wealth-building decisions. "That's what really fosters relationships and encourages my clients to choose me as their Realtor for life." Jake says.
With extensive experience in remodeling, flipping houses and new development – Jacob helps sellers achieve maximum value and ROI. He's passionate about helping buyers to identify the perfect property or locale where they can reimagine an existing home or build their dream home from scratch. His proven track record is truly a testament to his dedication, can-do attitude & tireless attention to detail.
"Working with Jake has given us a major advantage in this highly competitive market," commented one client recently. "He's a great communicator & his preparation and insight really helped us to have the upper hand."
Jacob is passionate about providing superb service as he brings valuable experience and sharp negotiating skills to the table, which is reflected in his thoughtful approach to each real estate consultation. Jacob is very well connected as an active resident in the Castle Pines community for over a decade and enjoys coaching youth sports and volunteering where his three boys attend school. He and his wife Molly enjoy spending time with their family as they ski, hike and continue to explore all that Colorado has to offer!
For unmatched expertise and the highest level of service, contact Jacob. He will analyze the ever-changing marketplace, help you implement an effective strategy and work tirelessly to enable you to make your next confident real estate decision.
Jacob B. Markley
Service. Expertise. Results.

[email protected]
303.748.5100
Highly likely to recommend
05/16/2021 - Michael Johnston
Sold a single family home in 2021 for approximately $500K in Sedalia, CO 80425.
Jake listed a house that we remodeled and flipped in Pine, CO. He did an amazing job in working with us. He also recommended a stager that was incredible and between the two of them the house sold the first day for full list price. The closing went successfully without any delays and we couldn't be more happy with Jake's service as a professional. I would encourage anyone to consider Jake as their realtor for selling their home.

Michael
Highly likely to recommend
11/02/2015 - user12229748
Bought and sold a single family home in 2015 for approximately $450K in Englewood, CO 80112.
We used Jake as our realtor for the purchase of our first home after he was referred to us by a number of friends. Jake helped us keep a positive attitude in a very tough market and was available right away by phone, text, or email whenever we needed anything. We wanted a realtor that we felt comfortable with and one who wouldn't pressure us, and Jake definitely fit that bill!
Highly likely to recommend
10/23/2015 - VetTemps
Bought a home in 2014 for approximately $275K in Castle Rock, CO 80108.
I decided to move from Florida to Castle Pines to be close to my son and his family in 2014. Jake had sold my son his home, and my son recommended that I engage Jake as well. During a short Christmas visit to Colorado Jake assisted me with a contract on a condominium in Parker that I had found on line. Unfortunately, the construction was delayed far beyond the original date , so Jake helped me to obtain a refund of my deposit. Subsequently, a one-story condo just a mile from my son became available, and Jake dealt with my son as my representative and with me long distance by phone, fax and e-mail He was always pleasant, efficient and available. I recommend him without reservation.
Highly likely to recommend
10/22/2015 - jlsa1222
Bought and sold a single family home in 2015 for approximately $350K in Littleton, CO 80127.
Jake was always available to me by text, email, or phone. He assisted me with my sale and purchase of a new home. The processes were smooth and quick!
Highly likely to recommend
10/21/2015 - christian a larsen
Bought a single family home in 2011 in Castle Rock, CO 80108.
Jake was simply fantastic. We were moving from Chicago and had only ONE weekend to find a house. Jake lined up about 10 to see on Saturday, and then we chose our favorites to see again on Sunday. We made an offer that day and Jake handled the rest. Because we were out of state, the logistics were difficult, but Jake made sure everything was smooth and correct. We can't say enough good about him!
Highly likely to recommend
02/23/2015 - zuser20141120155752552
Sold a single family home in 2015 for approximately $350K in Parker, CO 80134.
Jake helped us sell our home and buy our new home. Being our first time selling and buying our new home, Jake made the process very seamless and easy for us. His honesty and integrity are what sets him above the rest, which is hard to find today. Jake negotiation skills were very impressive and definitely made an positive impact on our sale. Jake was always very responsive and made sure he went the extra mile to ensure we got what we asked for. Would highly recommend Jake to our family and friends, we hope to work with Jake again in the future.
Highly likely to recommend
02/17/2015 - YesterdaysDonut
Bought a single family home in 2013 for approximately $325K in Highlands Ranch, CO 80129.
Jake Markley knows his craft well. He doesn't think twice about going the extra mile for his client. Jake was professional, and congenial, and also knew when to dig in his heels on our behalf. He is honest and realistic, which is refreshing these days. Jake works with you, not just for you. He does things the right way. You can't ask for more.
Highly likely to recommend
09/24/2014 - user3698690
Sold a single family home in 2014 for approximately $1.900M in Littleton, CO 80125.
We would highly recommend Jake as an agent, we had a fantastic experience with him from start to finish and his negotiation skills were incredibly valuable to our transaction!
Highly likely to recommend
09/24/2014 - user3089115
Bought and sold a home in 2008 for approximately $225K in Parker, CO 80134.
Jake not only helped me purchase my first home, but I have referred him to several friends who have used him to handle both the buying process and selling process. He is fantastic to work with.... he really listened to what I was looking for in a home and kept the process focused on those details. He was also able to negotiate a GREAT deal for me when it came time to making an offer. Home buying (or selling) can be such an overwhelming process, and Jake make it not only easy, but very enjoyable as well! I will no doubt continue to refer friends and family. Thanks for everything Jake!
Highly likely to recommend
09/24/2014 - markyoung
Bought a single family home in 2011 for approximately $325K in Castle Rock, CO 80109.
Seriously couldn't have asked for a better Realtor. Jake's negotiation skills were hands down the best I have ever seen, so much so that he was able to get my wife and I into our (dream) home for nearly $100,000 less than asking price. His knowledge of the market (Castle Rock) was extremely impressive. When all was said and done we had 4 different options and Jake was able to get us option #1!